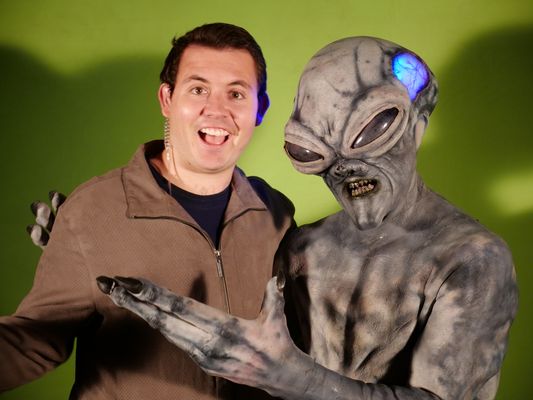 RYAN SCARINGE | PRODUCER
Ryan Scaringe, a graduate of Rensselaer Polytechnic Institute (RPI) in Troy, New York, received BS degrees in both Electronic Media Arts & Communication and Business Management. After RPI, Ryan went on to receive his MFA in Film Production from the American Film Institute in Los Angeles, CA. Ryan excels at managing film finances which led him to start his production company, Kinogo Pictures. Kinogo focuses on creating high concept genre films from an independent standpoint.
Ryan recently collaborated with Rick Rosenthal (HALLOWEEN 2, MEAN CREAK) on an upcoming thriller film entitled BOY BEHIND THE DOOR and has three additional features that are entering the festival circuit and sales market. Ryan works to maintain a highly collaborative environment and his hands-on approach to producing ensures that all collaborators are heard.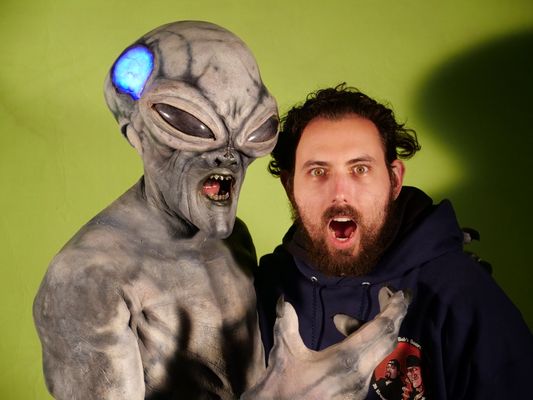 JON BLOCH | PRODUCER
Jon was born and raised in new jersey, and proud of it. Jon earned his BFA at drew university, with a double major in theatre arts and political science. After graduation, Jon moved out west pursue acting. He began to realize his passion for writing and telling stories while helping as a creative consultant for an allied artist.
He then rose to a casting associate for esteemed casting director fern champion, working with her full-time for four years, on projects such as the Emmy®-nominated miniseries Hatfield's & McCoy's and the Texas rising miniseries, among others. During that time, as an actor, Jon appeared in Hatfield's & McCoy's, Texas rising, and Dracula: the dark prince. While working in casting, it was the producers, directors, and writers that Jon worked with who inspired and encouraged him to continue to work on his stories and pursue his passion.
That led Jon to attend the American film institute conservatory (A.F.I.) where he graduated with his M.F.A. in producing. "Waiting Game" is Jon's directorial debut. He continues to write and develop his own material, with a few feature films in development.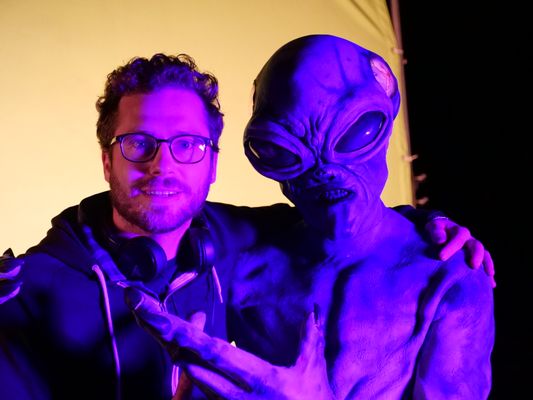 STEPHEN OHL | DIRECTOR & WRITER
Stephen Ohl recently received his Masters at the American Film Institute. Before that, he graduated from Boston University in 2011 with a Bachelors Degree in Film and Television. During his time there, his short film, QUÉ?, won third place in the Redstone Film Festival. He also did a semester of internships in Los Angles, interning for director Louis Leterrier (THE TRANSPORTER, NOW YOU SEE ME) and producer Richard Gladstein (PULP FICTION, FINDING NEVERLAND).
After graduation, Stephen helped run a production company in New Jersey with his brother where they produced a feature film. Also an actor, Stephen has studied Meisner Technique and been in a number of film and TV projects. His AFI Thesis film, "White River Tales," will hit the festival circuit in 2018.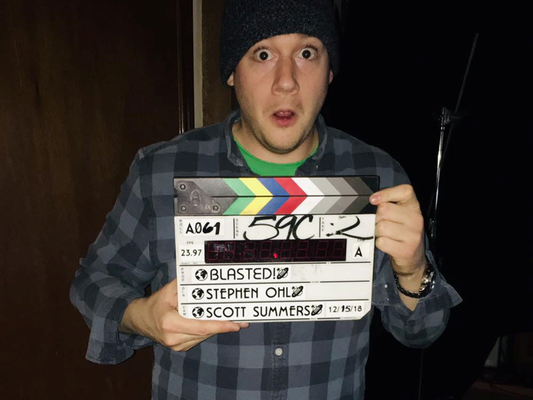 GEORGE CAINE | WRITER
George Caine is a writer and humorist based in Los Angeles, California. He earned his BA at Sarah Lawrence College and his MFA in Screenwriting at the American Film Institute. He has years of experience in the filmmaking process, from development to distribution, including internships at Jay Roach's Everyman Pictures, Jonathan Demme's Clinica Estetico, Magnolia Pictures, and the Sundance Institute. He remains undefeated at Six Degrees of Kevin Bacon.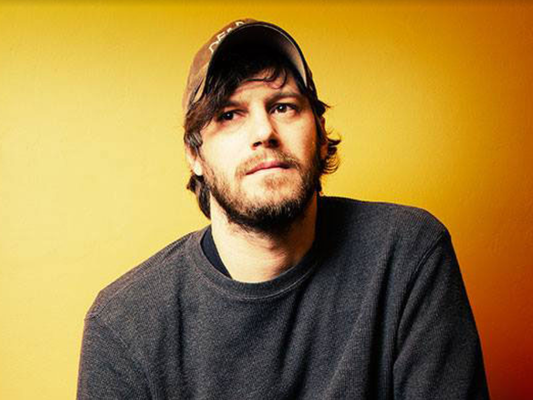 TRAVIS BETZ | WRITER
Filmmaker Travis Betz has been enjoying a growing audience for years. Most recently his script, THE SAVIORS, made The Blacklist and is being produced at Red Hour Films. Travis is a prolific writer and director with FIVE feature films (4 with distribution, 1 in post), a plethora of pilots, web shows, and short films under his belt. His first feature, JOSHUA, was picked up by Fangoria Magazine's distribution arm. LO, his third feature, has been hugely successful on Netflix (voted BEST OF NETFLIX HORROR), giving Travis a cult following. His fourth, the zombie/ghost musical - THE DEAD INSIDE, had an incredible festival run, swiping multiple best picture awards and is currently available on VOD platforms. His fifth, LITTLE GRAVES, is currently in post-production.
While working a job as a receptionist, Travis began making short films at his desk using construction paper as his sets. The series quickly caught fire and Comedy Central commissioned him to produce episodes. Warner Brothers, Smosh.com, 60Frames, and Trend Media have all produced his shows. Boom! Comics hired him for their Adventure Time comic, and he wrote for the voice of Shrek and Donkey in Dreamworks' online series, as well as consulted on both their Netflix shows B.O.O. and Voltron. Travis won two contests on YouTube; WHO'S NEXT and NEXT UP. Both proclaimed him to be a rising star in the narrative world. Travis found viral video success when he released PAPER PROMETHEUS, a shot for shot remake of the Prometheus trailer made entirely from paper, and was featured in The Huffington Post, The Hollywood Reporter, The Wrap, Buzzfeed and many other popular sites.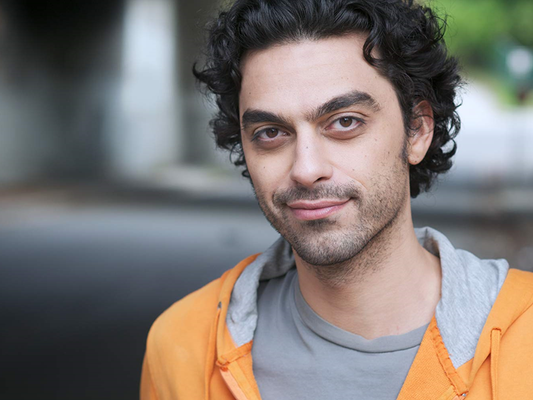 KEVIN HAMEDANI | WRITER
Kevin Hamedani began his filmmaking career with the feature ZMD: ZOMBIES OF MASS DESTRUCTION. Produced by Academy Award nominee John Sinno (IRAQ IN FRAGMENTS) the film went on to receive critical acclaim showing in film festivals worldwide. ZMD was acquired by Lions Gate and premiered theatrically in January 2010. In 2013 Hamedani's second feature, JUNK won the Audience Award at the Austin Film Festival and stars Brett Davern (MTV's "Awkward"), Jake Johnson ("New Girl"), and James Hong (BLADE RUNNER) with music by OK GO.
In 2016, Hamedani was chosen as one of "25 Screenwriters to Watch" by Moviemaker Magazine and the Austin Film Festival. Hamedani's latest script, THE SAVIORS, was selected on the 2017 Black List. Ben Stiller and his production company, RED HOUR is producing with Hamedani directing. Finally, Hamedani is the producer/showrunner of a new television show currently produced by Donald De Line ("Ready Player One") and Brian McGreevy (AMC's The Son, Hemlock Grove).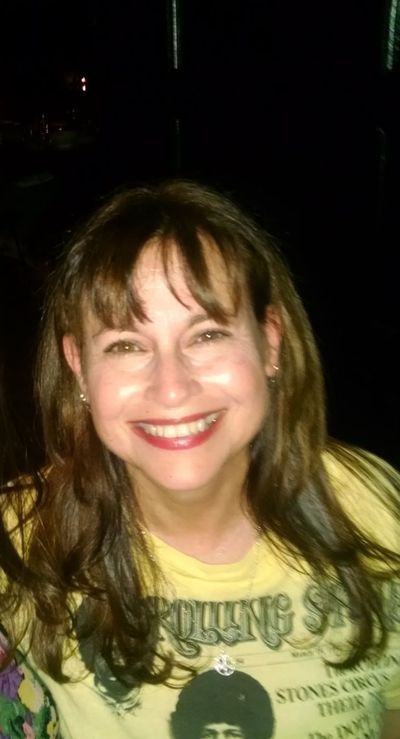 AMY LIPPENS, CSA - CASTING DIRECTOR, PRODUCER
Amy Lippens has been in the entertainment industry for over 25 years. Amy started her career in Baltimore, her home town, in production on the Barry Levinson film Tin Men. She continued learning the business from the ground-up in production on the films such as Tequila Sunrise, Midnight Run, Back To The Future 2 - among others. Amy also worked as Director Henry Winkler's assistant on the film Memories Of Me.
Amy started working in casting on the Alan Parker film Come See The Paradise, which showcased a huge Asian cast of actors telling a love story during the Japanese internment in California during WWII. She has been a casting director for over 20 years and her film credits include the youth based films Milk Money, Camp Nowhere, Man Of The House, It Takes Two, and Keeping Up With The Steins as well as Independent films Still Breathing, Madison, Saw, Nine Lives, The Moment, The Sweet Life, Wakefield and Go Back To China, currently selected for Narrative Film Competition at SXSW 2019. Amy is currently casting the thriller The Boy Behind The Door, starring 11 year old Lonnie Chavis, as well as working on future films Stay Awake, Road Scholar, Impressions and Silent City.
Amy's TV casting credits include the pilot of the critically acclaimed series My So Called Life and the pilot and series of the award winning shows Once And Again and House, MD for which she received 4 Emmy nominations combined. She just completed the U.S. Casting on the Televisa/Amazon series Mexico City, created by Peter Blake who she worked with on House and the pilot Alibi. The series is 50% in Spanish and 50% in English. Amy worked closely with Executive Producer Peter Blake to cast American and European actors as well as reviewing and consulting with Peter on all the Spanish speaking leads. She is a member of the Academy of Television Arts and Sciences and The Casting Society of America.
Amy's producing credits include Associate producer on Still Breathing and Nine Lives, Co-Producer on The Moment, Untitled Alien Comedy and Stay Awake and Producer on the award winning short film The Vest - which won the Audience award at the Los Angeles Film Festival in 2003. She recently cast and was Associate Producer on the AT&T Hello Lab Diversity Directing Initiative's short film Yoshua, a fantasy film set in South Central, Los Angeles, which won Best International Short in Spring of 2018 at the Manchester England Film Festival.
Amy recently finished Producing and Casting the short film The Waiting Game, which has just finished submitting to festivals, as well as casting the short films Lulu and Girl Code for Straight Up Films "Girls In Tech" "Power On" Short Film Series, underwritten by Google to be launched on YouTube in early March 2019. The Directors she worked with on these shorts were actresses Lisa Edelstein and Julie Bowen.
She has served as the casting consultant on the NY Times/NPR Modern Love Podcast for managing producer Jessica Alpert, which takes the heralded Modern Love essays from the NY Times and matches them with top talent from the stage and screen. Amy also cast a series of podcasts for Jessica Alpert entitled Circle Round, NPR's new Children's Story Podcast for Children 4-10, showcasing diverse actor voices, telling stories from around the globe and promoting inclusivity and cultural diversity.
Amy has a B.A. in Women's Studies and Sex Roles with an emphasis on humanism and promoting inclusivity and diversity from The University of Maryland, College Park. She holds a Women's Studies Certificate and was a teaching assistant for the class entitled "Women's Art and Culture."
When she is not watching films, television, theater or listening to music, Amy is a fierce supporter of her Baltimore Ravens, Baltimore Orioles and Maryland Terps Basketball Team.